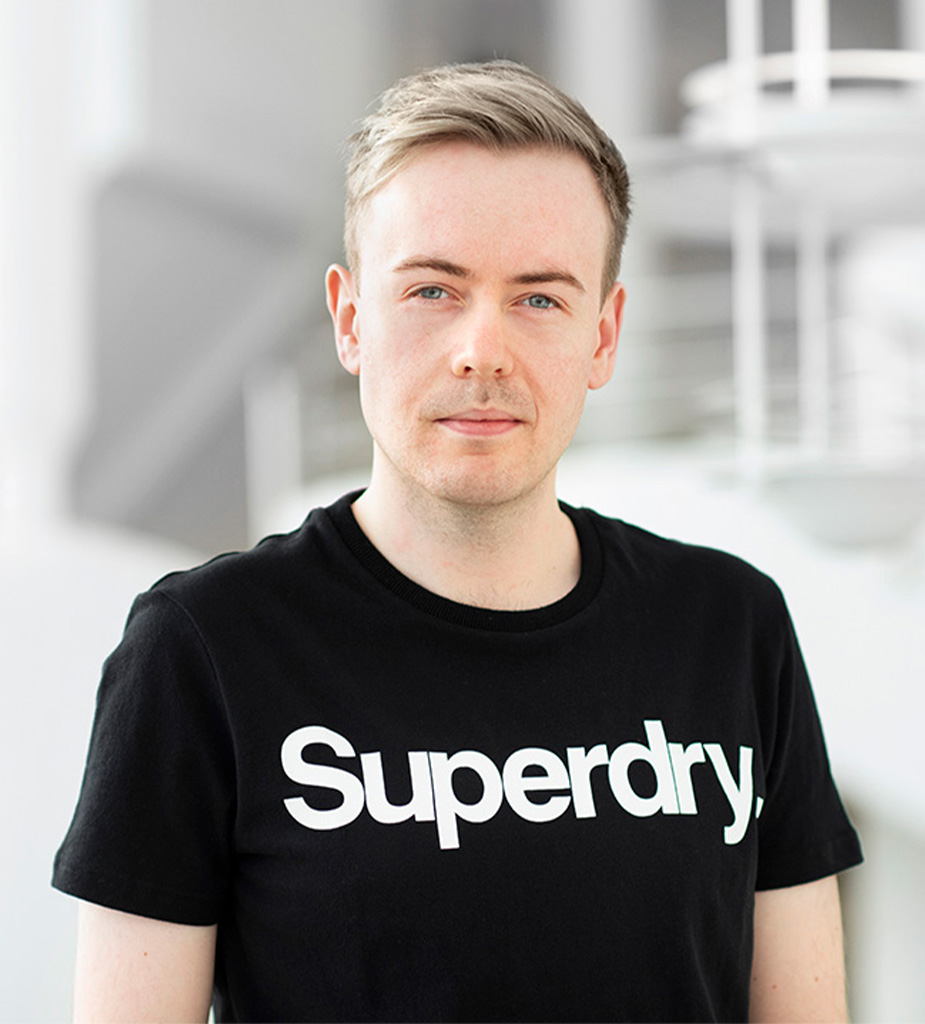 Name
Even Moen Kirkholt
Age
29
Position
Senior Environment Advisor, Kristiansund
Education
5-year Integrated Master of Biotechnology
Who are you?
I'm a "country boy". As a young boy, I was good at school, but I found some subjects boring. However, it did not take me very long to understand that higher education was the right thing for me. I'm a theoretical person and ended up studying science subjects at the Norwegian University of Science and Technology (NTNU) after national service in the Royal Norwegian Air Force at Brekstad. My master thesis was a study of metabolites in salmon and seaweed, with NMR spectroscopy, and after I had finished my education I was prepared to become a scientist.
What was your way like into OKEA?
It was rather accidental. After university I spent a lot of time applying for jobs and contacting companies I considered to be relevant to my training. However, the job market did not have many pure biotechnology positions for young people straight from university, so I extended my search to include more than just scientific and laboratory positions. When the environmental consultant position with OKEA turned up, it was a bull's eye for me. The environmental aspect is of course interesting and I can also use my basic knowledge of biology and chemistry. The experience in reporting and publishing articles in connection with my studies has also come in handy.
"I like working on my own until I need guidance or a second opinion and feel I'm lucky to have such a degree of responsibility and elbow room in my position, this early on."
How long have you been working here?
Since January 2020. I managed almost three months before Covid-19!
What does a typical working day look like?
The working day usually starts with a common morning meeting, where we are updated on the operational status of Draugen, which is the platform I report on. My area of work is usually surveillance and reporting of emissions to the external environment. That can be everything from CO2 emissions from the energy production to the environmental risk analysis of the discharge of produced water from the platform. Otherwise the working day is often filled with meetings across the various disciplines in OKEA together with a lot of independent work in the professional field of the external environment.
Can you tell us a little bit about how you like working in OKEA?
I like it very much! I like working on my own until I need guidance or a second opinion. I feel I'm lucky to have such a degree of responsibility and elbow room in my position this early on. There is no trace of micromanagement here. The company has loads of smart and skillful people. I am among the youngest at the operations office in Kristiansund, so far. I think it's an advantage to employ people with different backgrounds, who can see things from new perspectives.
And when you are not working?
Then I often go running, both in the streets and the mountains. I'm not so good at doing mountain top tours of the various peaks in the area, I rather stick to a regular route. Reading and gaming also take some of my time, and then there are often parties and fun at the weekends. Kristiansund has a number of good restaurants and bars to choose from.