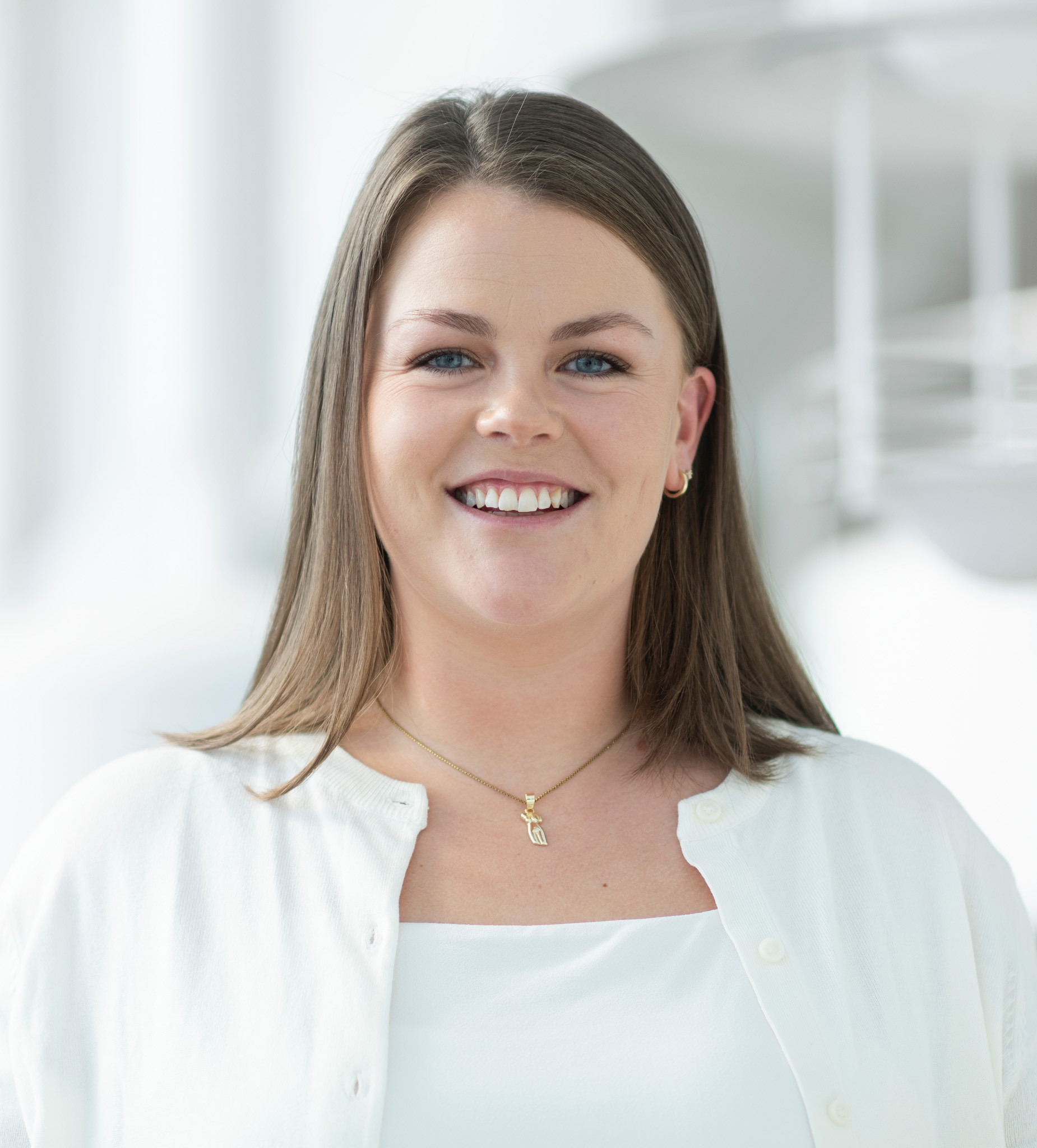 "Kom Trainee is a two-year programme, where you work with several businesses during this period. For me, this first meant a year at NEAS, where I was able to use my business administration education, before starting at OKEA as a Production Chemist in September 2021. "
The fact that a trainee gets to experience several businesses is something Signe Eva believes is positive, both for the member businesses and the trainee. Coming to Kristiansund has also been a wholly positive experience, she explains:
"Several of us trainees started together, and new trainees have arrived each year. We are now 11 in total, most of whom are newcomers to the area, like me. I believe it may be beneficial to come to a smaller city and, not least, to smaller businesses. This way, you become well acquainted with several parts of the business and are also given a lot of responsibility, at least in my experience".
When asked what a typical workday looks like, Signe Eva answers, unsurprisingly, that it varies.
"Draugen is an older platform, so unforeseen events can occur. Therefore, we have quite a few surveillance tasks and a focus on continuous optimisation. My main focus is an SPC project to install a new side stream device. This device will contribute to improved bacteria monitoring and inspection of the water injection, which is critical in order to be able to produce oil from the reservoir, in terms of optimal pressure support. "
In addition to the work in OKEA, Signe Eva participates in a development programme via Kom Trainee. She serves as a board member in the Norwegian Society of Graduate Technical and Scientific Professionals (Tekna) and is involved in planning a new network for young workers in Kristiansund.
"And then there is some socialising with the others in the trainee scheme from time to time".
Are you interested in the trainee scheme in Nordmøre? Read more about Kom Trainee and what companies are members.